MONROEVILLE, AL · July 19, 2023 – Monroeville Main Street (MMS) presented its second annual #ThumbsUpWithSam Community Service Award to Lisa Collison of Monroeville, Alabama during its annual Farm To Table Dinner fundraiser, held on Tuesday, June 20, 2023.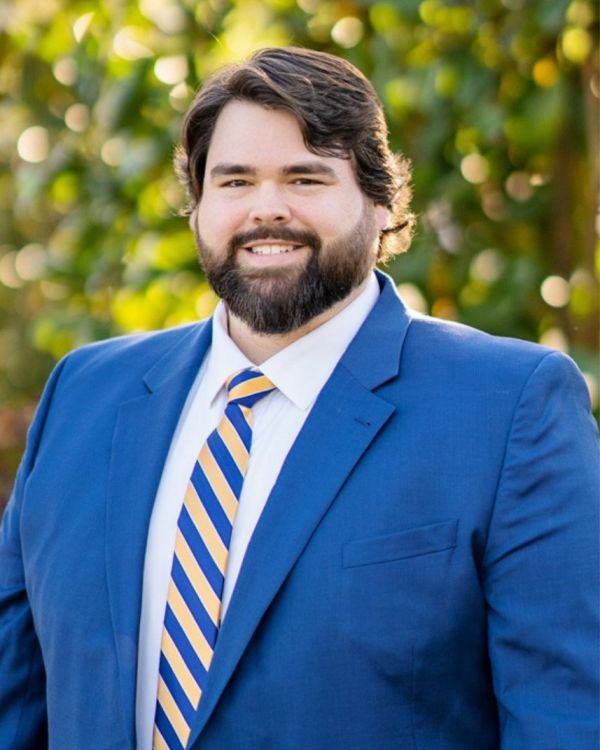 "Lisa has been a faithful supporter of the Monroeville Main Street program and is always available to lend a helping hand," said MMS Executive Director Anne Marie Bryan. "No matter if it is providing a tent for a Second Saturdays' family activity, manning a water station for participants of an outdoor event, serving on the Promotions Committee, or recruiting MMS volunteers and members, Lisa is up to the task."
---
Monroeville Main Street established the #ThumbsUpWithSam Community Service Award, according to MMS Executive Director Bryan, to honor the memory of long-time Monroeville Main Street Board Member Sam Schjott whose dedication to community service Bryan described as legendary throughout the region around Monroe County.
The Executive Director stated that Monroeville Main Street selected Collison not only for her extraordinary volunteer service to Main Street but for her aid to several nonprofit groups throughout the area, saying that Collison is more than willing to be of assistance, "especially if it involves a furry friend."
Both the Monroe County Humane Society and Monroe County Animal Shelter benefit from the civic duty demonstrated by Collison, as explained by volunteers to those organizations. With the Monroe County Humane Society, Collison serves as Co-Director of the organization's annual Tail Chaser 5K Run fundraiser, in addition to implementing and coordinating its Spay and Neuter Program. And, for 5-years, Collison has functioned as a Monroe County Humane Society Liaison to Monroe County Animal Shelter for which she transports cats and dogs that have been rescued.
"Lisa is ready, at all times, to fire up the grill to prepare the best red beans and rice at functions to raise money for and awareness of the needs of all Monroe County cats and dogs," stated Flo Sanderson of the Monroe County Humane Society. "When there is an unmet need at the Animal Shelter, the first call is to Lisa who loves all animals."
Monroe County Heritage Museum staff added that Collison allowed her puppy Eddie to serve as an ambassador for the Monroeville Main Street campaign that secured a $125,000 Partners in Preservation grant in November 2019 for the Museum to repair one of its structurally compromised facility walls.
MMS Executive Director Bryan described the award namesake, Sam Schjott, a native of Bayou la Batre and a graduate of both Huntingdon College and the University of Florida, as an ardent community servant, a lover of all things Mardi Gras, and a devoted friend. Schjott served on the board of directors of several organizations, in addition to Monroeville Main Street, including the United Way, Kiwanis Club, Monroeville/Monroe County Chamber of Commerce, and the Monroeville/Monroe County Economic Development Authority.
Comparing the volunteerism exhibited by Collison to that of Schjott, Bryan stated, "It is not uncommon to see Lisa Collison walking one of her famous pups around Effie Mae Tucker Park and picking up all the trash in sight. We are grateful to Lisa for what she does for our community, especially in the downtown area."